When I reviewed Bank of Cyprus UK IT requirements for purchasing, upgrading, IT solutions and support, I approached Mid-Blue as they have provided the bank with excellent service on other projects, including as an IBM business partner where they acted as an excellent liaison between myself and IBM.
Mid-Blue took the time to understand the needs of the bank and provided options that enabled me to choose the best solution to meet those needs. After the solution was in place, they provided invaluable support to enable the bank to purchase new iSeries systems which ensured a seamless upgrade process.
I would recommend Mid-Blue as a reliable company to help organisations with their IT needs. Their approachability and willingness to go the extra mile, for example they attended an off-site location at short notice, is second to none.
Kyri Voskou
Systems Supervisor

I approached Mid-Blue because I know them well from many years of excellent service
Mid-Blue helped me by Getting the solution fixed quickly promptly, Courteously and in Budget
The result was Happy Users and a Happy Boss
One thing I liked was their In depth Knowledge and solution portfolio
I found the experience Very satisfactory
I would recommend Mid-Blue to people who need Any Mid-range IBM support, on New and second user Equipment and have done so on many occasions
Tony Dean
Data Processing Manager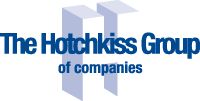 I approached Mid-Blue because we wanted to upgrade our old computer systems and also needed help with other computer related issues.
What I liked abour Mid-Blue was their response and experience with all IT.
I found the experience a very good service.
I would recommend Mid-Blue to people who need any general IT issues business or home use.
Thomas Sisley
Director